Quality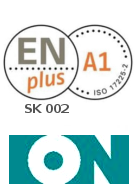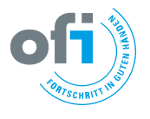 Notified Body OFI CERT
OFI Technologie & Innovation GmbH
Arsenal, Objekt 213, Franz-Grill-Sraße 5
1030 Vienna | AUSTRIA

The pellet ranked "A" has the highest quality and is the most recommended for domestic users. This pellet meets the following quality parameters.
Krone pellet is subject to continuous checks throughout the production phase, which ensures the excellent quality.
Consequently Krone will issue a certificate of quality that guarantees excellent environmental characteristics of its pellets.
| Technical Data | Unit | Value |
| --- | --- | --- |
| Diameter | mm | 6 |
| Lenght | mm | fino 30 |
| Weight | kg/m3 | 600 - 650 |
| Residual ash | % | 0,4 |
| Calorific Power | kWh/Kg | 4,9 |
| Water content | % | < 8 |